ABOUT QUESTIVITY
Questivity provides IT Infrastructure Solutions and Services to its growing base of medium and large enterprise customers. Questivity has partnered with IT leaders such as Dell, Riverbed, Cisco, VMWare, Oracle/Sun, EMC, HP, IBM, Juniper and others to bring the best of breed solutions to our clients. Our approach is very customer focused with the primary intent of solving client problems in the most efficient manner and within budgets. We have earned a solid reputation of bringing significant amount of savings to our clients by way of designing and recommending unique solutions as well as providing hardware at very competitive prices.
Contact Us
We've completed more than 100+ projects for our amazing clients, if you are interested to see how Questivity can help solve your biggest IT challenges
Contact Us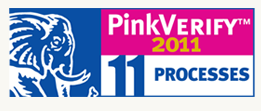 Questivity is now offering SMART Service Desk, IT / HR / Customer Service Management Solution licenses and implementation services.
SMART Service Desk – IT Service Management Suite is a flexible and robust solution that can be deployed via Purchased On-Premise, Subscription On-Premise and Cloud Subscription, with the portability to switch. It is simple, cost effective, yet comprehensive; highly configurable Service Management Suite