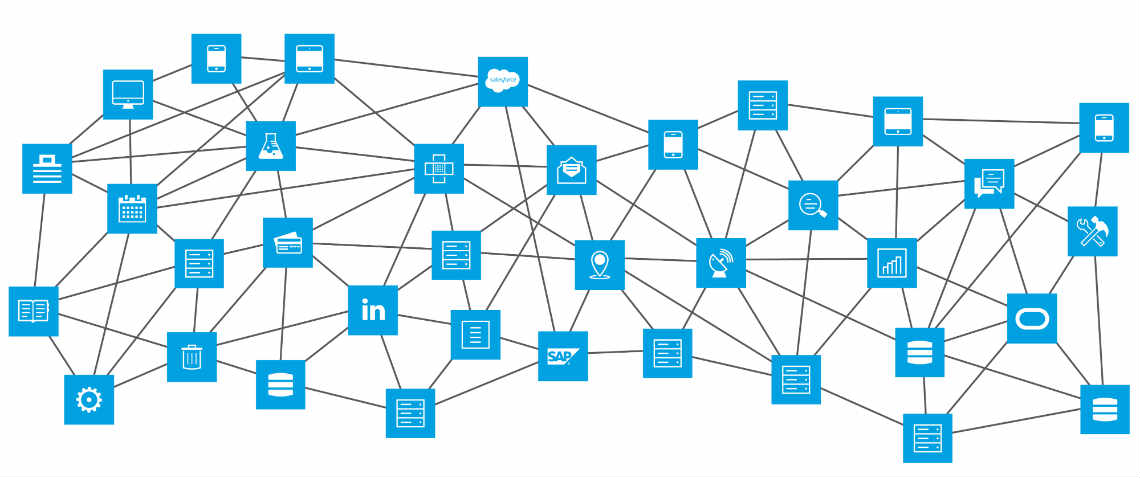 IT INFRASTRUCTURE SOLUTIONS, NETWORKING, SUPPORT, SECURITY
Questivity brings the best of IT Infrastructure Solutions & Services to its customers. Starting from extensive Core Routing services and solutions for carriers to selective and unique solutions for the enterprize and the SMB customers Questivity has expertise to deliver it all. Questivity partneres with industry leaders such as Cisco, VmWare, EMC, HP and Dell to deliver solutions that focus on the overall productivity, imporved efficiency and enhanced security of IT landscape. Questivity being your One Source for all IT infrastructre needs, has the experience, technical expertise and resources to prepare, plan, design, implement and operate your IT environment in the most cost effective way possible
Cloud computing requires a complete revamp of data centers. Three companies VMWare, Cisco and EMC have decided to define the next generation data center and have formed an alliance referred to as VCE alliance. Questivity has strategically aligned itself and is has partnered with all the players of this alliance. To learn more about our solutions in this space based on Unified Computing System (UCS) from Cisco, Virtualization from VMWare and storage from EMC please visit our VCE based data center solutions page.
UNIFIED COMMUNICATIONS
Collaboration anytime, anywhere made possible by Cisco. Questivity is an Unified communications partner and has strong technical expertize in this area. To learn more about the unified communication solution and a portfolio of the products offered by cisco to make this collaboration possible please visit our Unified Communications page.
NETWORKING – INTEGRATED SERVICES
Maintaining Reliable and Robust data networks without unnecessary congestions and downtimes continues to be a challenge for most businesses and network administrators today. Questivity understands these challenges and recommends solutions tailored to the size of the enterprise.
Integrated services a confluence of many latest technologies (Data, Voice, Security) ect is a big trend in the solutions market and addresses some of the genuine challenges of networks. Questivity recommends these solutions for its customers as they reduce the complexity of networks and makes management a lot easier. For some customers though discarding the existing infrastructure is a rather painful or sometimes a non option. In such cases Questivity recommends a slow migration that result in better ROI and reduced total cost of ownership
SERVERS
The networking requirements and expectations from Servers have increased drastically. Even the smallest of businesses these days tend to host servers for various applications. Questivity does a detailed analysis of the server requirements for its customers and recommends from vast array of Server Solutions specifically tailored to Customers Needs. Questivity represents large manufacturers like HP, Dell, SuperMicro in this space but also does custom servers on an as needed basis.
PHONE SYSTEMS AND VOIP
Phone System and a "reliable" phone system is a lifeline of any business. With the introduction of VoIP, voicemail integration, unified communications and hosts of features into the simple phone system of the yester years, it is not a simple decision to make for the business owners. Questivity helps the decision makers by understanding their requirements and expected growth and recommends the most suitable solution. Solutions that make the office operations simple. Unified communications again is the trend, but not for every business and Questivity helps the decision maker in choosing from the best manufacturers like Cisco, Avaya, Toshiba or more affordable ones like asterisk etc. For larger enterprises with multiple Geographical locations, Questivity does an extraordinary job of deploying Cisco Call Manager as its solution of Choice.
WIRELESS
Wireless services are becoming a must have part of the IT infrastructure of almost all SMB and Enterprise environments. For most part Questivity offers its solutions as a part of its Integrated Services suite. Depending upon the setup at the client, Questivity offers isolated Wireless solutions and integrates with their data network. Solutions are based on mostly the Cisco's Aeronet controllers.
SECURITY
Questivity provides security solutions based on Security at each layer and device approach. From spam filtering to the most robust forms of security using Cisco, Juniper and Sonic Wall Firewalls, Questivity does it all. Questivity also works with third party companies to do the penetration testing to make sure that work done by Questivity brings the optimal amount of security desired by the clients.
BACKUP & STORAGE
Storage both from a business perspective and from legal necessity are one of the most fundamental requirements of any infrastructure. Questivity provides its clients a wide variety of solutions from remote backups to the most advanced forms of storage like Tape Libraries, SAN and NAS devices from a wide variety of manufacturers Like HP, DELL and EMC.
High Performance Computing and Super Computing
Questivity has a strong practice in high performance and super computing solutions. For these solutions Questivity show cases solutions from NVIDIA and AMD.
VIRTUALIZATION
The move towards virtualization is probably the fastest technology trend. The ROI provided by the solutions in terms of containment of server sprawl, savings on power and cooling is so compulsive that even in difficult economic times, it tops the list of choices of key decision makers. Questivity works excessively with VMWare and also offers Microsoft's Hipervisor to Clients who are deep into the MS space.
HIGH SPEED SERVICES
High speed broad band which is directly connected to Network congestion in and out of corporate networks is an area that our clients seek a lot of help. Questivity works with lots of ISPs like Cbeyond, Covad, Cogent, Qwest and recommends High Speed Services from basic DSL to very high bandwidth OC3/OC12 links.
POWER MANAGEMENT
Last but not the least, reliable power backups and graceful shutdown mechanisms are one of the most important but oftent ignored components of a corporate network. Questivity represents manufacturers to provide the best power backup and monitoring mechanisms tailored to clients requirements.
Please email or call us for free assessments, initial consultations on your current and future projects.