Arista-DCS-7280
We at Questivity understand that pricing is one of the most important decision making criterion. We are making every effort to provide this product to you at the best possible price in the industry. However, our most satisfied customers tell us that they like the personal attention we afford, the technical expertise we provide and the transparency we bring to the pricing negotiations. Make this or your next purchase a whole new buying experience!!!
Arista-DCS-7280 Details
| | |
| --- | --- |
| Part Num: | DCS-7280CR3-32P4-F |
| Model: | DCS-7280CR3 |
| Detail: | 32P4,L3,4 x 400 Gigabit QSFP-DD + 32 x 100 Gigabit QSFP, rack-mountable, Switch ,managed, front to back airflow |
| Price: | US$34,500.00 |
| List Price: | US$74,995.00 |
| You save: | US$40,495 (54% OFF) |
| Condition: | Brand New Sealed |
| Availability: | 2 DAYS |
Arista DCS-7280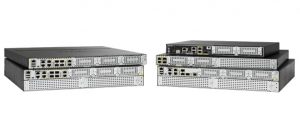 "BUY NOW"
Customer Reviews
Arista-DCS7280CR3 Overview
The Arista 7280R3 series are built for high-performance environments, and to meet the needs of large scale data centers and service providers They deliver scalable L2 and L3 resources and high density with advanced features for network monitoring, precision timing and network virtualization to deliver scalable and deterministic network performance while simplifying designs and reducing OpEx. The 7280R3 capabilities address the requirements for modern networking and rich multimedia content delivery requiring a lossless forwarding solution in a compact and energy efficient form factor.