ADAPTIVE SECURITY APPLIANCE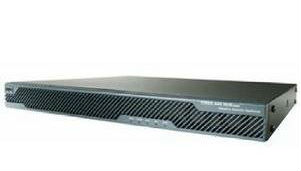 VMWARE VIEW 5- (VMWARE VDI) ENTERPRISE VIRTUAL DESKTOP
Cisco ASA 5500 – Adaptive Security Appliance Any company relying on its network needs solid security.
Cisco ASA 5500 Series Adaptive Security Appliances offer state-of-the-art security that is still flexible enough to meet your company's needs as it grows and changes.
Questivity offers the best Prices and services on this great product from Cisco. Please call us at 408-615-1781 or email us.We will beat any competivity Quote on both harware cost and Configuration and Installation service.
CISCO ASA 5500 SERIES ADAPTIVE SECURITY APPLIANCES SUPPORT:
Customization: Personalize security for your specific access needs and business policies.
Flexibility: As your business grows and needs change, you can easily add capabilities or upgrade from one device to another.
Advanced Security: Take advantage of the latest in content security, encryption, identity authentication, authorization, and intrusion prevention.
Simplicity: Use one device that's easy to install, manage, and monitor.
Advanced Networking: Set up virtual private networks (VPNs) that give mobile and remote workers secure access to company resources or create VPNs between partners, other offices, or employees based on roles.
Keeping your network safe and secure means your employees will always be able to rely on it being there. Cisco ASA 5500 Series Adaptive Security Appliances are your first and best line of defense.
CISCO ASA 5500 SERIES ADAPTIVE SECURITY APPLIANCES OFFER A RANGE OF FEATURES, INCLUDING:
Support for two VPNs for communication between offices or partners, with expansion up to 25 (ASA 5505) or 750 (ASA 5520) employees
Support for anywhere from 5 (ASA 5505) to 250 (ASA 5550) local-area network users
Multiple options for high-speed network connections, depending on your performance needs
Preconfigured bundles for ease of ordering and configuration
Options for increasing reliability
CISCO ASA 5500 SERIES: MODELS
Common Features
Helps protect your business from worms, data theft, and network attacks
Adds value to your business by increasing efficiency and productivity
Works in conjunction with Cisco Integrated Services Routers
Easy to use and manage
Cisco ASA 5505 – $900.00
150 Mbps firewall throughput
25 VPN user sessions
Supports a maximum of 3 (trunking disabled) / 20 (trunking enabled) virtual interfaces (VLANs)
Cisco ASA 5510 – $2457.00
300 Mbps firewall throughputs
250 VPN user sessions
50/100 VLANs
Cisco ASA 5520 – $5935.00
450 Mbps firewall throughput
750 VPN user sessions
150 VLANs
CISCO ASA 5500 – CRUCIAL INFO
Questivity has successfully deployed many ASA5500 devices in various configurations. We will be updating this page frequently with the most important information regarding the ASA 5500 Devices. Please frequently visist the page and email us any questions that you may have. Cisco ASA 5520 and the SDM.
Cisco device manager is usually configured well using the Device Manager SDM. The software is supplied with the ASA5500 device.
Please call us on 408-615-1781 for best pricing or send us a Quote and we will beat it.