Cisco 4431 Integrated Service Router
We at Questivity understand that pricing is one of the most important decision making criterion. We are making every effort to provide this product to you at the best possible price in the industry. However, our most satisfied customers tell us that they like the personal attention we afford, the technical expertise we provide and the transparency we bring to the pricing negotiations. Make this or your next purchase a whole new buying experience!!!
Cisco ISR4431/K9 Details
| | |
| --- | --- |
| Part Num: | Cisco ISR4431/K9 |
| Model: | Cisco ISR 4431 (4 GE, 3 NIM, 8 GB FLASH, 2 GB DRAM (data plane), 4 GB DRAM (control plane) |
| Detail: | 500Mbps-1Gbps system throughput, 4 WAN/LAN ports, 4 SFP ports, multi-Core CPU, Dual-power, Security, Voice, WAAS, Intelligence WAN, OnePK, AVC, separate control data and services CPUs |
| Price: | US$5,795.57* |
| List Price: | US$12,331.00 |
| You save: | US$6,535.43 (53% OFF) |
| Condition: | Brand New Sealed |
| Availability: | 2 DAYS |
Questivity is a Cisco Premier Partner with Authorization to sell all Cisco Products. Buy this and all Cisco products from Cisco Authorized distribution channels and resellers like Questivity with complete backing of Cisco. Buy
Cisco Authorized Refurb Gear
from Questivity at better than
Grey market prices.
 Please Call
408-605-5598.
CISCO ISR ROUTERS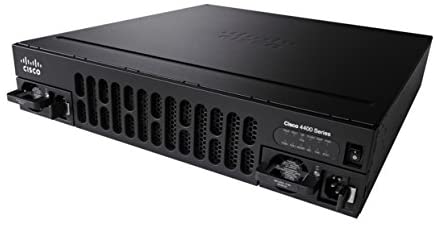 "Request Discounted Pricing"
Cisco ISR4431/K9 Overview
The 4431 Integrated Services Router from Cisco  offers a multicore CPU architecture running modular Cisco IOS XE Software that can be quickly adapted to the changing needs of your branch-office environment. It separates control, services, and data planes, providing application-aware network services while maintaining a stable platform and a high level of performance during periods of heavy network load. Additionally, the router is able to integrate application-aware services and scale performance without a complete equipment upgrade. The 4431 features encryption acceleration, voice- and video-capable architecture, application firewall, call processing, and embedded services. The platform supports a range of wired connectivity options, including T1/E1 and fiber Gigabit Ethernet. Cisco 4431 Integrated Services Router, which supports 3 Network Interface Modules (NIM) slots, delivers 500 Mbps to 1 Gbps aggregate throughput. This router also supports two kinds of DDRM, data plane and control/services plane, which make administrator easy to manage the router.
The Cisco 4000 Family Integrated Services Router (ISR) revolutionizes WAN communications in the enterprise branch. With new levels of built-in intelligent network capabilities and convergence, it specifically addresses the growing need for application-aware networking in distributed enterprise sites. These locations tend to have lean IT resources. But they often also have a growing need for direct communication with both private data centers and public clouds across diverse links, including Multiprotocol Label Switching (MPLS) VPNs and the Internet.
The Cisco 4000 Family contains the following platforms: the 4461, 4451, 4431, 4351, 4331, 4321 and 4221 ISRs.
Offers services integration with voice, video, security, data, and embedded services
Enables deployment in high-speed WAN environments with concurrent services
Network agility for cloud-based services
Comprehensive application services for visibility, control, and optimization to deploy, monitor, and troubleshoot applications from any location
Features FlexVPN unified configuration, robust threat defense with firewall and intrusion-prevention services, and consistent policy enforcement with Cisco TrustSec security
Maximizes investment protection by supporting Cisco IOS XE Software, delivered in a single, universal image.
ISR4431/K9 Models,Licenses,Subscriptions and Support
Cisco 4431 Models and Bundles
The ISR4431's are available in many ready to consume pre-configured bundles. The popular ISR4431 bundles are
Cisco ISR4431-SEC/K9 FL-4431-HSEC-K9(security license of isr4431sec/k9)
Cisco ISR4431-V/K9.
Cisco 4431 Licenses,Subscriptions and Support
These are the most common licenses that customers request
Cisco ISR4431-DNA
C1-Cisco4431/K9
FL-4430-HSEC-K9
Cisco Authorized Refurbished ISR4431/K9
* Concerned about the Cisco ISR4431/K9 price?
Cisco offers an excellent alternative that is certified refurbished from Cisco manufacturing and comes with all the warranties directly from Cisco. The refurbished Cisco ISR4431/K9 price is approximately thirty percent lower than the non-refurbed model and is a significantly better option than the grey market prices.
Get the Cisco ISR4431/K9 at discounted prices.
C1-Cisco4431/K9 Cisco One ISR 4431 Router.
C1-Cisco4431/K9-RF Cisco One ISR 4431 Router-Refurbished.