CP-PWR-CUBE-4=
We at Questivity understand that pricing is one of the most important decision making criterion. We are making every effort to provide this product to you at the best possible price in the industry. However, our most satisfied customers tell us that they like the personal attention we afford, the technical expertise we provide and the transparency we bring to the pricing negotiations. Make this or your next purchase a whole new buying experience
cp-pwr-cube-4= Details
Part Num:
CP-PWR-CUBE-4=
Model:
Cisco CP-PWR-CUBE-4=
Detail:
Product Type: AC Adapter
Output Voltage: 48 V DC
Device Supported: Cisco IP Phone (8900, 9900 series)
Maximum Output Power: 44 W
Maximum Output Current: 917 mA
TAA Compliant: No
Price:
US$
List Price:
US$77.0
You save:
US$
Condition:
Brand New Sealed
Availability:
2 DAYS
Questivity is a Cisco Premier Partner with Authorization to sell all Cisco Products. Buy this and all Cisco products from Cisco Authorized distribution channels and resellers like Questivity with complete backing of Cisco. Buy
Cisco Authorized Refurb Gear
from Questivity at better than
Grey market prices.
 Please Call
408-605-5598.
CISCO CP-PWR-CUBE-4=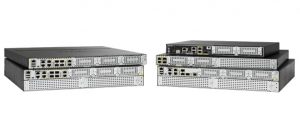 "Request Discounted Pricing"
Cisco CP-PWR-CUBE-4 Overview
Power your IP phones using the Ethernet cable with this Cisco IP phone Power Cube 4. The Gigabit Ethernet support ensures high data transfer rates for seamless communications at work. The 802.3af/IEEE Power over Ethernet (PoE) functionality provides power to the connected phones via the two switches. Thanks to the full enterprise-level compliance, the Cisco Unified IP phone power injector meets the recommended standards for security and use. Convenient LED indicators of cisco power cube 4 shows the status of a power supply adapter at all times. This Cisco IP phone power adapter is stack-able with a similar injector to save space on the shelf or desk.
The cisco cp-pwr-cube-4 power supply or cisco power cube 4 is designed for the Cisco Unified IP Phones models. Power Cube 4 supports up to 44W and is internationally rated for different power grids worldwide. CP-PWR-CUBE-4= is the power cube only. Power cable cord must be purchased separately to connect to Cisco 8800/8900/9900 IP Phone Power Supply.
Other Features
Includes the heavy-duty Cisco Unified IP phone power injector 82.3af/IEEE PoE for inline power through the Ethernet cable
The Cisco power injector features Gigabit Ethernet support for fast data transfer rates
LED indicators provide an easy way to know the injector's status
Cisco offers a 1-year standard replacement warranty