Cisco UC520, incorporating Network Security
Cisco Unified Contact Center delivers intelligent contact routing, call treatment, network-to-desktop computer telephony integration (CTI), and multichannel contact management over an IP infrastructure. It combines multichannel automatic call distributor (ACD) functionality with IP telephony in a unified solution. The Enterprise and the Express solutions cater to the customers with varying requirements and sizes.
Cisco Unified Contact Center Enterprise provides:
Delivery of each contact to the most appropriate resource anywhere in the enterprise
Comprehensive customer profiles using contact-related data
Segmentation of customers, and monitoring of resource availability
Routing to the most appropriate resource to meet customer needs and conditions
Presence integration to increase caller satisfaction through improved agent performance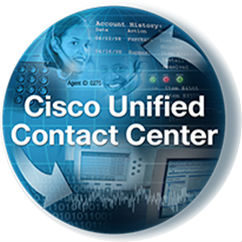 With Cisco Unified Contact Center Enterprise, you can smoothly integrate inbound and outbound voice applications with Internet applications. These include real-time chat, web collaboration, email, and social media.
Questivity has extensive experience designing and deploying Cisco Unified Contact Center solutions for customers of all sizes and targeting different verticals and integrating them in multi vendor environment. We work with the business leaders to determine the ideal user experience and the expected business outcome and design a solution to deliver it using the appropriate components from the cisco portfolio. We have developed a solid reputation of delivering highly optimized and effective solutions with limited budgets and tight schedules.