Cisco ASA 5505
We at Questivity understand that pricing is one of the most important decision making criterion. We are making every effort to provide this product to you at the best possible price in the industry. However, our most satisfied customers tell us that they like the personal attention we afford, the technical expertise we provide and the transparency we bring to the pricing negotiations. Make this or your next purchase a whole new buying experience!!!
| | |
| --- | --- |
| Part Num: | ASA5505-BUN-K9 |
| Detail: | Security appliance,50 users,100Mb LAN,with Cisco Advanced Inspection and Prevention Security Services Card 5 (AIP-SSC-5) |
| Price: | US$339.15 |
| List Price: | US$595.00 |
| You save: | 255.85(43% OFF) |
| Condition: | Brand New Sealed |
| Availability: | 2 DAYS |
Questivity is a Cisco Premier Partner with Authorization to sell all Cisco Products. Buy this and all Cisco products from Cisco Authorized distribution channels and resellers like Questivity with complete backing of Cisco. Buy
Cisco Authorized Refurb Gear
from Questivity at better than
Grey market prices.
Please Call
408-605-5598.
CISCO ASA 5505 FIREWALL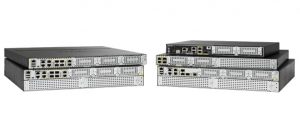 "Request Discounted Pricing"
Cisco ASA5505 Firewall Overview
The Cisco ASA 5505 Adaptive Security Appliance is a next-generation, full-featured security appliance for small business, branch office, and enterprise teleworker environments. The Cisco ASA 5505 delivers high-performance firewall, SSL and IPsec VPN, and rich networking services in a modular, "plug-and-play" appliance. Using the integrated Cisco ASDM, the Cisco ASA 5505 can be rapidly deployed and easily managed, enabling businesses to minimize operations costs.
The Cisco ASA 5505 features a flexible 8-port 10/100 Fast Ethernet switch, whose ports can be dynamically grouped to create up to three separate VLANs for home, business, and Internet traffic for improved network segmentation and security. The Cisco ASA 5505 provides two Power over Ethernet (PoE) ports, enabling simplified deployment of Cisco IP phones with zero-touch secure voice over IP (VoIP) capabilities, and deployment of external wireless access points for extended network mobility. Multiple USB ports can be used to enable additional services and capabilities in the future.
As business needs grow, customers can install a Security Plus upgrade license, enabling the Cisco ASA 5505 to scale to support a higher connection capacity and up to 25 IPsec VPN users, add full DMZ support, and integrate into switched network environments through VLAN trunking support. Furthermore, this upgrade license maximizes business continuity by enabling support for redundant ISP connections and stateless Active/Standby high-availability services.
Businesses can also extend the Cisco ASA 5505's VPN service by enabling SSL VPN remote access to support various mobile workers and business partners. Cisco Secure Remote-Access Solution deployments can scale up to 25 SSL VPN concurrent users on each Cisco ASA 5505 by installing an SSL VPN upgrade license.
This combination of market-leading security and VPN services, advanced networking features, flexible remote management capabilities, and future extensibility makes the Cisco ASA 5505 an excellent choice for businesses requiring a best-in-class small business, branch office, or enterprise teleworker security solution.
Cisco ASA 5505 Models, Licenses, Subscriptions and Support
Cisco 5505 Models and Bundles
The ISR 4331s are available in many ready to consume preconfigured bundles. The popular ISR4331 bundles are
Cisco ISR4331-SEC/K9 FL-4330-HSEC-K9 (security licence of isr4331sec/k9)
Cisco ISR4331-V/K9
Cisco 5505 Licenses and Subscriptions and Support
These are the most common licenses that customers request
Cisco ISR4331-DNA
c1-cisco4331/k9
FL-4330-HSEC-K9
Similar Products
As Cisco ASA5505 end of life product you can buy the firewalls which are similar to it are here

Other Recommended Next-Gen Firewall
Looking for enhanced performance or throughput please review the additional options similar to PA-850 available from Palo alto's next-generation firewall.